Take a peep around and meet some new bloggers!
Renee from This Won't Hurt a Bit is a travel nurse. Which is awesome because she gets to see the country AND help others.
I like reading her posts about what it's like to be a nurse and her daily goings on. We both love Nashville and she help me learn about a new link up about music! It's totally cute because I love listening to new playlists and finding new songs I love.
Find Renee on Twitter//Pinterest//Facebook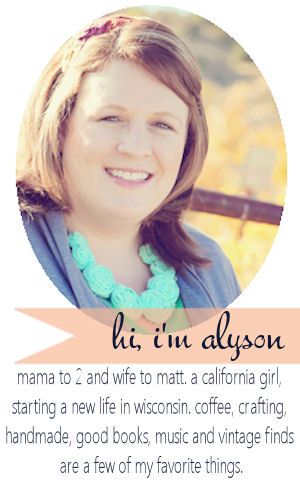 This is Alyson from Vintage Sunshine and I totally wish I could have met her when she was living in California! She has this online shop which makes be incredibly jealous of her creative juices. My favorite pieces in her shop are of her feather hoop art and her state outline hoops. They would be awesome on a gallery wall!
You can find Alyson on Facebook//Twitter//Instagram
Meet Julie of From Awkward to Art. She is a fun loving mom who loves Jesus and Friends, a girl after my own heart. I love that she says she can out quote anyone on that show. Obviously we haven't had a showdown on Friends Scene-it game.
Julie is turning 37, which is cray because she has the face of a baby, but she's wants YOU to ask her the burning questions. So head over and start asking!
Find Julie on Twitter//Facebook//Instagram
Meet Jen from Delightful Deets. I have had the pleasure of hanging out with Jen many times and I have to be honest...
she is just as awesome as her blog.
She is the co-founder of my favorite blog conference, Elevate, and if you want to go, tickets will be on sale JANUARY 31st.
She also makes yummy things like this and makes amazing crafts like this.
Find Jen on Twitter//Facebook//Instagram
Meet Melissa from Dreams and Colour
When I was reading Melissa's Sunday Social post, I was amazing to hear that raised $100,000 for a non-profit. WOW.
Now Melissa is one of my role models!
She is a huge advocate for Alzheimer's research which is important because January is Alzheimer's Awareness Month.
Read this article about how this has effected Melissa.
Find Melissa on Twitter//Pinterest